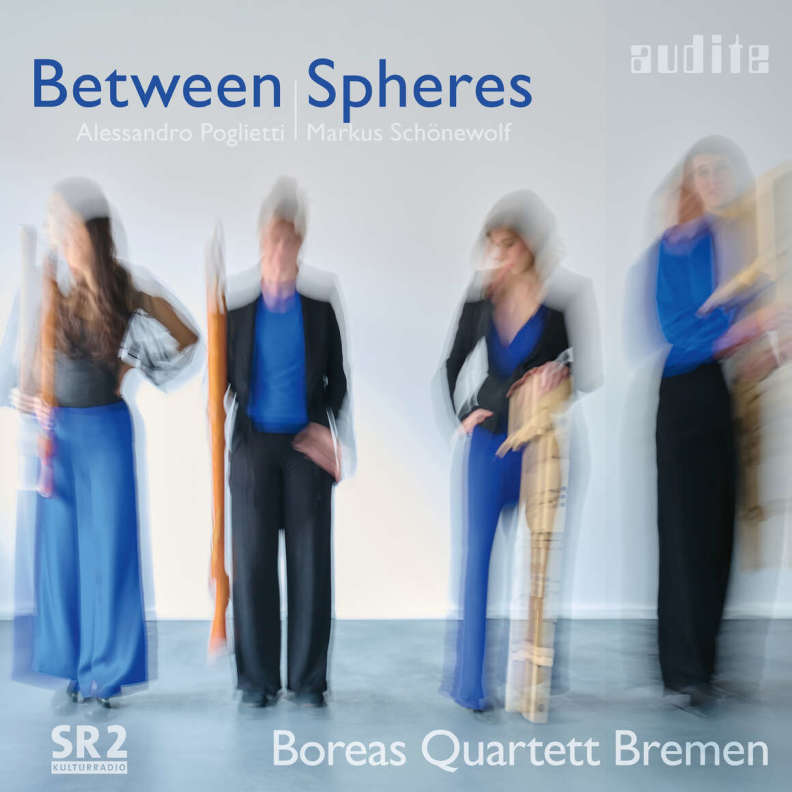 Boreas, god of the north wind, gave the recorder quartet its name: Wind, air, and breath bring the recorders to resound. The Boreas Quartett Bremen plays music from the heyday of the consort. An evening with BQB immerses you in the rich full sound of the consort, while music of the 20th and 21st century adds a contemporary dimension. The musicians play over 40 flutes of different sizes and construction, including a twelve part Renaissance consort.
Jin-Ju Baek, Elisabeth Champollion, Julia Fritz and Luise Manske studied at the Akademie für Alte Musik in Bremen. The quartet has played concerts in Germany, Austria, The Netzerlands, Czech Republic, in Switzerland, Italy, in South Korea and at the International Recorder Festival in Taiwan.
Prizes and Scholarships:
In 2012 the quartet won first prize and audience prize of the Early Music competition run by Saarland radio and the Fritz-Neumeyer-Akademie in Saarbrücken, Germany.
In the final round of the German National Music Competition (Deutscher Musikwettbewerb) in 2014 they were awarded a scholarship including concert management for the season 2015/16.
The quartet is financially supported by the foundation "Laudate, Cantate" and the Heinz-Peter und Annelotte-Koch foundation, both located in Bremen, Germany.